XI DELTA LAMBDA CHAPTER
ALPHA PHI ALPHA FRATERNITY INC
Welcome to the website of the Xi Delta Lambda Chapter of Alpha Phi Alpha Fraternity, Inc. We are located in Henrico County within the Metropolitan Area of Richmond, VA.
Over the past 40+ years Xi Delta Lambda has been involved with many programs in the Richmond community. We strive to excel with all we do and look forward to having productive endeavors within the years to come.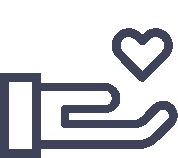 "I went through hell founding this organization and I want something done about these problems. Think of it, we have over a hundred and twenty chapters and I ask what are we doing…We must fight till hell freezes over and then fight on the ice."
— Vertner Woodson Tandy, December 1937.